3rd Party Management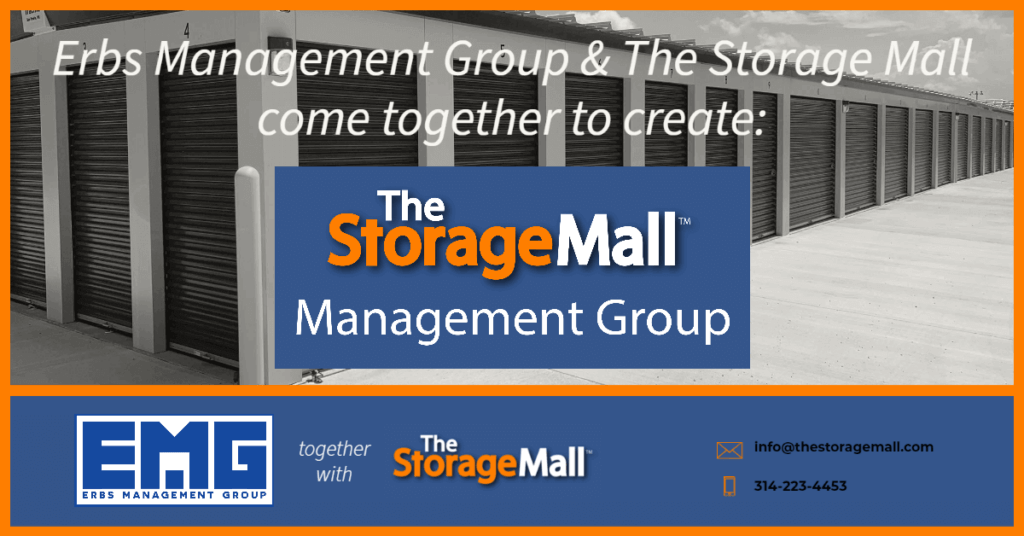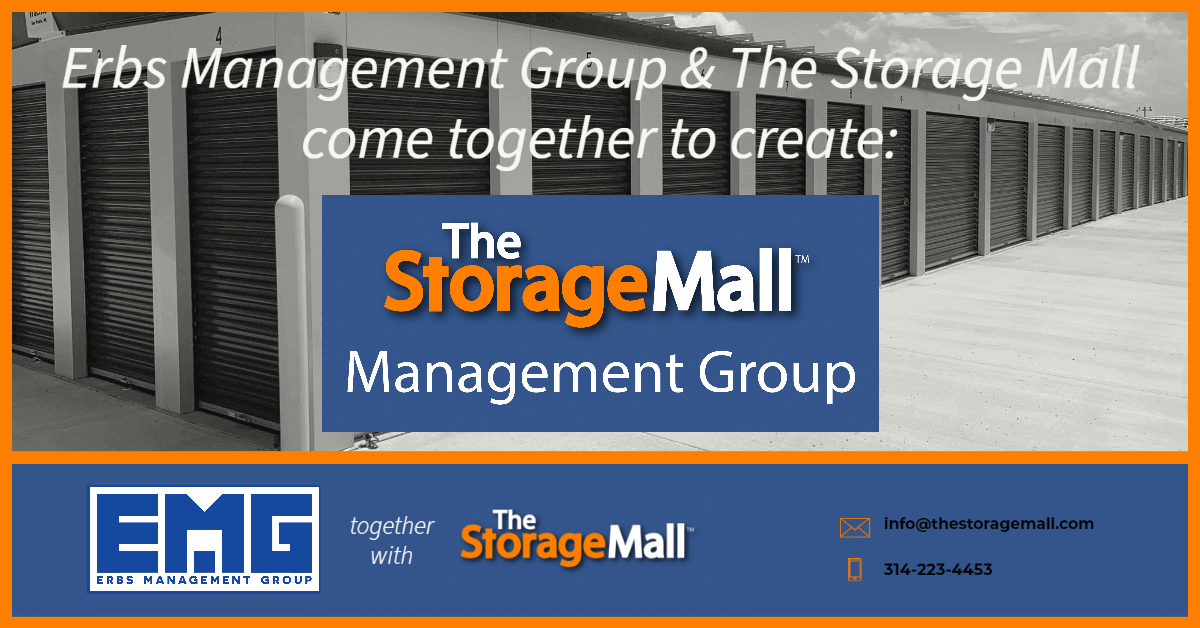 The Storage Mall and Erbs Management join forces in a merger that will take the self storage industry's Third Party Property Management by storm. For more information or to speak with one of our leaders, please get in touch with us via email at Alex@thestoragemall.com.
---
3rd Party Self Storage Management
3rd Party Management is a smart option in today's competitive storage environment. Having a trusted resource and PARTNER to help drive your asset's value and development in the marketplace has never been more critical. It is not always easy to decide what to do. Should you venture forward trying to run the property(s) in the most effective way you can, or should you look to bring in a team of experts that can ensure your property is run efficiently and optimally, maximizing occupancies and revenues while creating a first-class customer experience?
The next challenge, if and when you decide to go to a 3rd party, but who? Matching your personal goals, current market, and property standing are essential points that must be addressed.
The Storage Mall is a well-seasoned operation with a track record of successful handling all types and sizes of self storage properties. See below for more information on why we are a great choice and the right one!
Why 3rd Party Property Management for self storage:
Utilize our expertise and attention to detail to bring industry best practices to your operation. The goal is to maximize the value and minimize the headaches!
Immediate benefits with economies of scale in Accounting – HR – Operations – Marketing – Maintenance – Budgeting – State specific Legal
Improve operations with streamlined daily tasks, industry-leading software and technology, professional account management, and improved customer experience in your product.
Our Philosophy:
Our staff has all of the experience you need. Not just as long-time active self storage operators and marketers but across other parallel industries. Your asset benefits directly from this "time in the game."
Tailored focus. Not all properties and micro markets are the same. Our ability to maximize "YOUR" operation and make it successful in "YOUR" market is the best takeaway from our services.
Great Corporate Citizen. Chances are you built/bought/developed this asset in a place you've come to know well. May even live in the area and mingle with your customers. We did too! We believe in developing a neighborhood feel and taking an active role in the communities we serve. The product is only as good as the service, now and into the future.
Communication. We keep all principals in the loop via monthly or quarterly reporting and discussion. Access to our corporate staff is a top priority.
Size doesn't matter:
No matter how many units you currently have or intend to develop, we can help steer the ship to success.
Are you currently running a Manned operation?
Great, we have the best hiring and training programs around. Even in today's demanding environment, we are still winning with people.
Are you currently running an unmanned operation?
Great, we have industry-leading technologies designed to reduce overhead AND provide an enduring customer experience.
Branding:
Love your name/brand? Love your presence in the digital community?
Then let's leverage that and keep it going
Or let's get some economies of scale and run with THE STORAGE MALL!
Whichever way you choose to brand your property, we can accommodate and make it great.
The Key Performance Indicators:
Operations – Oversight:
We oversee daily operations with high efficiency and professionalism.
Consistent policy and procedure focus by a highly trained management team.​​
We have a deep understanding of both physical and financial occupancy.
The trick to a real high-performance operation is the balance of the two, optimizing physical occupancy and driving revenue performance.
Maximizing the value of the asset is our ultimate goal.
Revenue Management:
Utilizing all of the essential macro and micro economic factors to increase monthly revenues.
From local competition to dynamic pricing strategies, evaluating and managing discount programs. These factors help provide a system that gives the marketplace confidence in their purchase and leads to better retention and revenue growth.
Creating value and differentiation among the inventory allows for incremental revenue growth that requires a refined tuned tactical approach along with team member training to drive it consistently.
Developing a fair and reasonable yet consistent approach to increasing rents on existing customers.
Marketing:
Cost-effective yet robust programs which help increase brand awareness and local search results into a winning strategy to fill the pipeline.
Driving demand is not easy in self storage. However, the days of "…build it, and they will come" are behind us. A delicate mix of modern techniques and good old fashion customer service is the right formula. We can help find those right ingredients and make that soup taste great and produce results.
Continual oversight of all programs to ensure performance on all metrics
Training and Development:
Manuals, handbooks, & documents are all up to speed and packed with efficiencies and best practices.
Plug your staff/operation into the ongoing training programs we offer designed to build a solid "SALES" foundation and a "REVENUE MANAGEMENT" culture.
At The Storage Mall, our training focuses on three winning philosophies:
Education – Communication – Competition
What we Offer:
Professional property daily operations
Results-based Lead Generation and Sales Systems
Customer Experience Focused Service
Revenue generating programs designed to maximize your asset's value every day
Modern Lien process to manage delinquent units
Complete Digital Platform designed to drive and convert leads and service ongoing customer relationships.
Bookkeeping support for all accounting needs
Property Maintenance support focused on high standards of curb appeal and functionality
Hub & Spoke Operations model can absorb your location or run as an "Attended" location
Continuous Team Member training from On Board to Veteran focused on "Driving sales" and "growing revenues" daily. For more information or to speak with one of our leaders, please get in touch with us via email at Alex@thestoragemall.com.