How Do You Store a Boat for the Winter?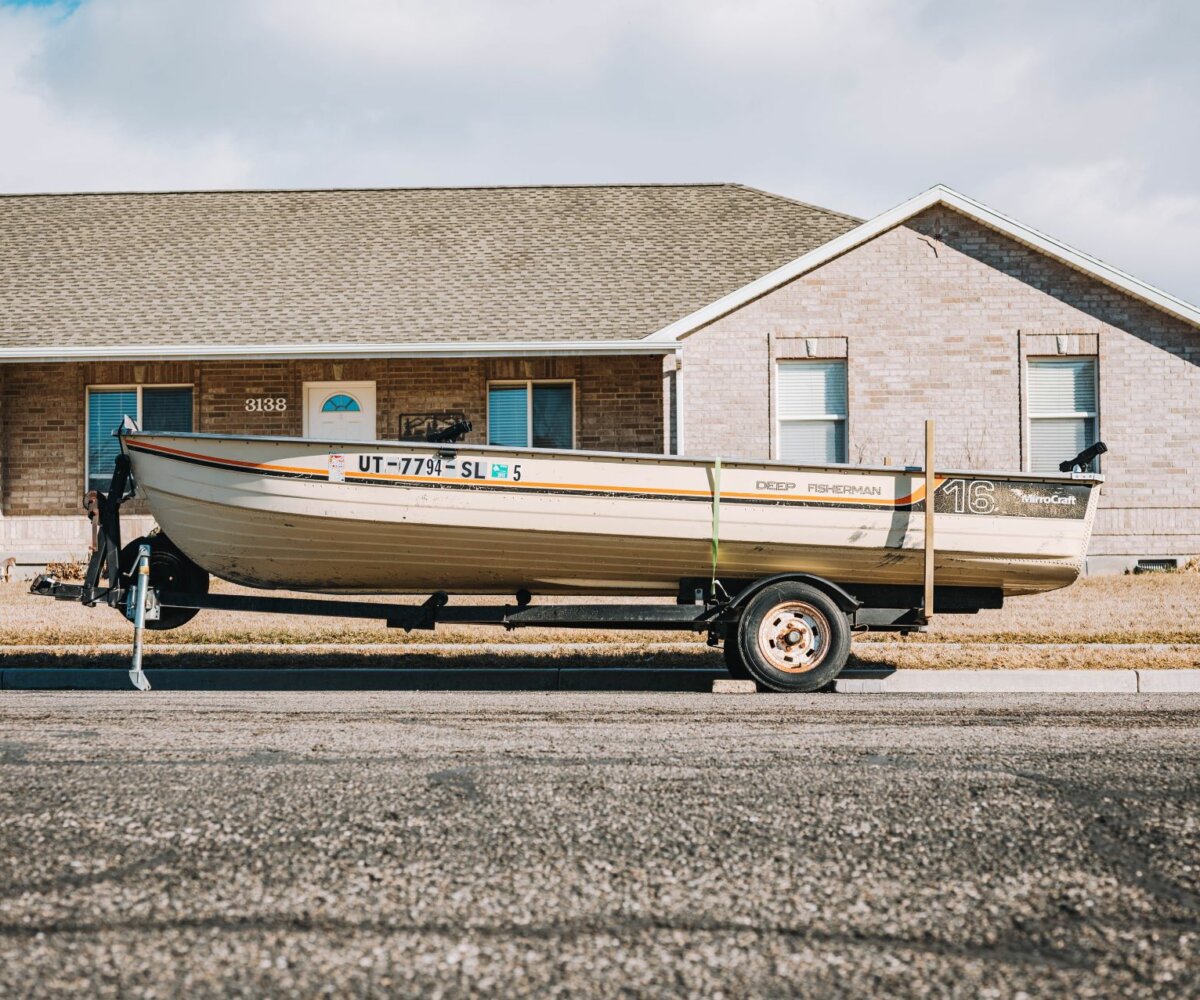 As colder weather hits and your boating opportunities decrease, it may be time to store your boat for the winter. Properly storing a boat during winter can help keep your boat safe during the off-season. At The Storage Mall, our boat storage facilities provide a variety of storage options suitable for wintery conditions. Here are several tips for storing your boat for the winter:
Conduct a Thorough Cleaning
Before storing your boat for the winter, give it a thorough cleaning inside and out. Remove dirt, salt, algae, and any other residue that might have accumulated during your time on the water. Clean the hull, deck, cabin, and all nooks and crannies. A clean surface prevents the growth of mold, mildew, and other damaging microorganisms during winter storage.
As you clean, take the opportunity to inspect your boat for any signs of wear, tear, or damage. Look for cracks, dents, loose fittings, and corroded parts. Consider addressing these issues before using boat storage facilities so that your boat is ready to go when the warm weather returns.
Perform Engine and Fuel System Maintenance
Properly winterizing your boat's engine and fuel system helps prevent damage caused by freezing temperatures and corrosion. Begin by changing the engine oil and filter, as used oil can contain contaminants that may cause decay during storage. Add a fuel stabilizer to the gas tank to prevent the fuel from breaking down and causing engine issues.
Drain the engine cooling system and replace it with antifreeze to prevent any water left in the system from freezing and causing cracks. Flush the engine with fresh water to remove any salt or debris that could lead to corrosion. Following these steps can help keep your engine in optimal condition during long-term winter storage.
Protect the Upholstery and Interior
When preparing the interior of your boat for winter storage, remember to remove all of your valuables. This includes personal items, such as electronics and water gear. Cushions, mattresses, and other upholstery should be thoroughly cleaned and dried before storage to prevent mold growth.
Prop up the cushions to allow air circulation and prevent potential moisture buildup. Open cabinets and storage compartments to provide proper ventilation. If your boat has a cabin, consider placing moisture-absorbing products like desiccant bags to maintain a dry environment and protect against mildew.
Secure a Covering and Storage Space
Choose a high-quality boat cover that's designed to fit your boat's shape and size. An adequately secured cover helps prevent water, snow, leaves, and debris from accumulating on the boat's surfaces. If you plan to store the boat where it is still subject to outside weather, remove the batteries before securing the covering. Batteries can become damaged if left in extremely hot or cold temperatures. Removing the batteries from your boat and taking them home with you is often recommended, where you may keep them charged and stored until the end of your self-storage period.
If you're storing your boat outdoors, consider shrink-wrapping it for added protection. Shrink-wrapping creates a tight seal that prevents moisture from seeping in and offers protection against UV rays and strong winds. Your boat should be stored in a dry and clean environment for indoor storage to prevent moisture-related issues. The Storage Mall provides multiple indoor, covered, and outdoor boat storage options for you to choose from.
Tend to Trailers and Tires
If your boat is trailerable, remember to store and maintain the trailer correctly as well. Clean the trailer to remove any dirt, salt, and debris that may have accumulated during use. Lubricate moving parts, such as the hitch and winch, to prevent rust and corrosion. Check the tires for proper inflation and make sure they are adequately supported to prevent flat spots. If you're storing your boat on the trailer, consider placing blocks under the frame to distribute the weight evenly and prevent unnecessary stress on the tires.
Benefits of Winter Boat Storage Facilities
Boat storage facilities offer storage options for all different budgets and boat sizes. Sun, wind, and moisture can lead to fading, corrosion, and other forms of degradation that can impact your boat's appearance and performance. Our facilities have indoor storage units for protecting your boat from winter elements, including snow, ice, rain, and UV rays.
With our hassle-free boat storage solutions, your boat won't need to take up space on your property throughout the winter. Our boat storage facilities are also equipped with advanced security measures, including surveillance cameras, gate access controls, and outdoor lighting. This can discourage theft, vandalism, and other security concerns.
Visit Our Boat Storage Facilities Today
If you're ready to park your boat for the winter, visit The Storage Mall's facilities to see our secure storage options for yourself. The Storage Mall and its affiliated facilities provide affordable and easily accessible self-storage spaces. From small speed boats to large recreational watercraft, we can help you find a suitable storage solution. Contact us today to learn more.
More From The Storage Mall