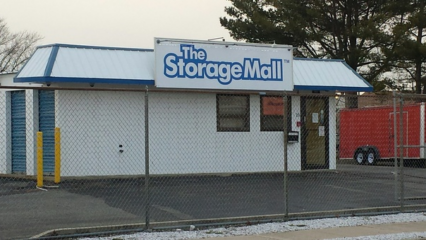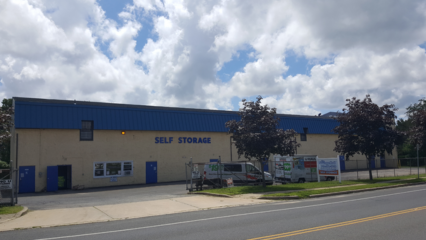 Self Storage Centers in New Jersey 
Are you moving, cleaning out the house, or just looking for more storage space for your business? The Storage Mall offers storage centers in various locations for your convenience. We have two different locations in New Jersey — both in Tom's River. 
These New Jersey storage centers are always clean and well-maintained. We verify that our facilities have well-lit hallways and driveways, and a professional staff of self storage expert managers to provide excellent customer service. Our facilities are also equipped with modern security features to better protect your valuable possessions. Explore our website or reach out to a representative to find the closest storage center location.
Available Storage Units in New Jersey
Many of our self storage units in New Jersey are available in a wide range of sizes. Starting at just 25 square feet (5×5) to over 300 square feet.(10×30), we can help you find the right amount of space for any situation. Whether you are looking for storage for small household items or large vehicles, our team members can help you find the perfect unit size for your needs. We also offer a convenient size guide to help our customers estimate the necessary unit size for their items. Contact the New Jersey location near you and speak with a highly trained staff member today to learn more about storage unit options. 
Secure Vehicle Storage in New Jersey
If you're looking for vehicle storage in New Jersey, we have the extra space that your driveway doesn't. We offer outdoor vehicle storage for cars, boat storage facilities, and space for motorcycles, RVs, and other large vehicles. Our storage centers feature drive-up access to provide easy maneuvering in and out of your unit. Reach out to our team in the New Jersey locations to learn which unit size would be best for your vehicle.
Affordable Prices and Great Move-in Deals
Check out the move-in specials and competitive prices at each of our self storage facilities. When you rent a storage unit with a storage facility in New Jersey, you may be able to enjoy great deals like the first month half-off or a certain amount off your rent. Get in touch with the New Jersey team to learn what special move-in deals are offered at these locations.
Seek Quality Self Storage Companies to Reserve Your Unit Today
The Storage Mall offers conveniently located storage centers in New Jersey. To find the location closest to you, fill out our quick online form or give us a call. We can offer additional information regarding the rental process, as well as advice on unit sizes if you are looking for storage for cars, furniture, or documents. Get started today to find the perfect storage unit near you.