Sun - Sat

Rent Online 24/7
Sun - Sat

6:00am - 10:00pm
Need help choosing? Try our Size Guide.
Self-Storage Units on 13191 Old Hwy 66, St. James, MO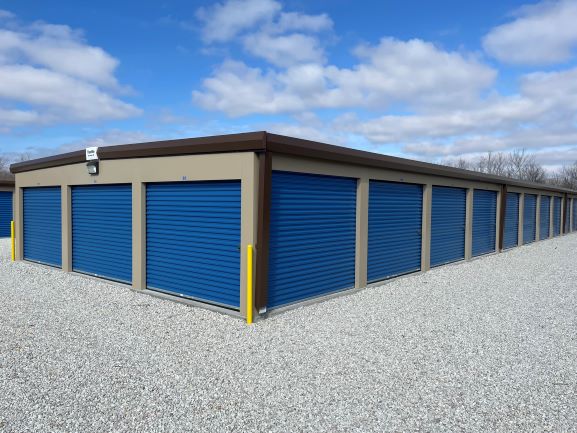 Store your item at Safe Keep Storage
Does it feel like you are running out of storage space in your home? Maybe you are just moving to St James, MO area and don't know where you will live yet! Don't worry; we can help! Located at 13191 Old Hwy 66 in St. James, MO, our self storage units are easily accessible via I-44. You can easily find us near the St. James Winery, Love's Truck Stop – St. James., or just a 10-minute drive from Missouri S&T Campus. Safe Keep Storage is the perfect place to store your college dorm necessity for the summer or declutter your kitchen, or even a home for your items in between your moves.
Making It Safe and Convenient For You to Keep or Store Your Belongings
A self storage unit can be helpful when you are:
Moving your entire home to the St. James MO area
Cleaning out your basement for a renovation
Storage Holiday Decor
Decluttering the Garage to use it again for cars
Storaging an RV or Boat
Safe Keep Storage is the place to store your belongings when you need extra room, knowing that your possessions, RV or Boat, will be safe and secure until you are ready to retrieve them. No matter how big or small your storage requirements are, Safe Keep Storage has the amenities and storage units to meet them. You and your loved ones deserve a comfortable, safe place to call home, and that's our goal.
Convenient Features and Useful Amenities
We strive to provide high-quality service at every step, and we live up to it every day. We want to ensure you have everything you need to move in and out without hassle.
Residential storage customers, such as homeowners, and business customers, such as those storing inventory and other business items, will find our facility ideal.
With our package placement service, we can accept packages for both you and your business. Your belongings will be safe in our facility thanks to the gated site, and security cameras throughout.
We Deliver an Exceptional Storage Experience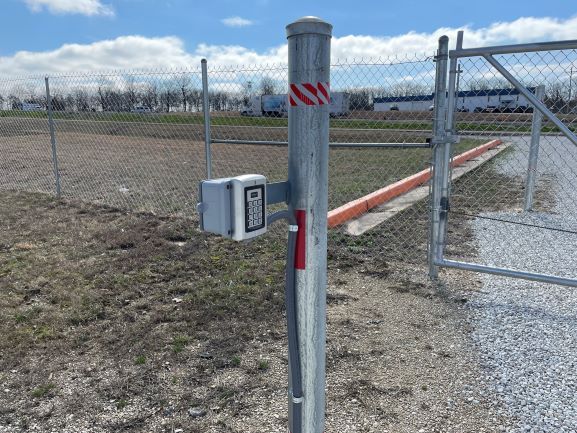 Self-storage of the highest quality, backed by unmatched customer service, is what you get when you choose Safe Keep Storage. Our facility is spotless and secure, and our staff is always helpful and polite, but we go above and beyond to ensure our customers are satisfied.
Reduce Clutter
Using our storage facility, you can clear unused items from your home or office, making room for more essential things. We have a self-storage unit where you can keep unwanted furniture, clothes, and other appliances until you're ready to sell or donate them.
Best in Class Security
Our storage facility provides more protection for stored items than our homes do. Here at Safe Keep Storage, we take safety very seriously. Everything of value you entrust to us will be guarded with the utmost care. We prioritize ensuring that you and your belongings are safe while you are on the premises. We adhere strictly to all safety regulations and are here to assist you in any way we can.
Our location features cutting-edge security features like gated entry, CCTV, increased visibility lighting, safety fences, and restricted access hours.
Facilitates Hoarding
Renting a self-storage unit from Safe Keep Storage is a popular option for people who would otherwise have to get rid of their stuff but can't afford to because it allows them to free up valuable space at home or the office. These items can be used in the future when the time is right or passed on to the next generation. Instead of downsizing your storage space, you can rent one of our self-storage units to store your excess items until you're ready to use, donate, or sell them.
Ensures the Safety of Your Loved Ones
Safety is a top concern with young children and other household members potentially in danger from the devices we keep at home. Our storage units are the safest place to keep your drills, saws, ladders, hammers, and other tools and equipment for home improvement projects. To keep the tools out of the reach of children and away from any potential injuries, you can rent out our self-storage unit.
You can store furniture and other bulky items in one of our storage units. If you want to own a ski boat, canoe, RV, vintage car, etc. but don't have the garage space, we have a self-storage unit available for rent.
Providing Reliable and Private Storage Units
Our well-maintained storage facility allows convenient 6AM-10PM access to your belongings by simply sharing a gate access code. Your storage unit will be accessible only by you, giving you peace of mind that your belongings are always secure.
Customers are expected to maintain the same level of cleanliness and tidiness as the Safe Keep Storage facilities themselves. This helps keep the area clean and deters pests like mice and ants.
Our extensive selection of units will leave you with difficult decisions to make. We have a wide range of sizes available at our facility. We have storage units that are ideal for storing anything from a small doll collection to six pallets of floor tiles. You can scale up as needed or scale back when money is a concern.
Regarding packing and storing materials, we have everything you could need right here in our facility. We have everything you need to safely store and transport your valuables, including boxes, mattress covers, and permanent markers.
Convenient Self-Storage Facilities
Customers are at the center of everything we do at Safe Keep Storage, which is why we offer a wide range of storage units to suit their needs. The convenience of our drive-up units is something you'll appreciate each time you visit. Access to our facilities is available around the clock at several locations.
Get the Self-Storage Units You Need with Safe Keep Storage
Rent Your St. James Storage Unit Today
When deciding on a storage service, it's wise to consider the facility's amenities and features. Need some extra protection? Our comprehensive suite of flexible storage options meets every customer's unique storage requirements. Check the availability of a storage unit at the Safe Keep Storage facility near you and make a reservation immediately!
CONVENIENT STORAGE NEAR YOU
Drive-up Access
Safe Keep Storage is designed with your convenience and ease in mind. Our wide drive aisles mean you can drive your vehicle right up to your storage unit and park directly outside, making moving your items in or out quick and easy. If you're storing your vehicle with us, you'll also appreciate the extra space, allowing you to maneuver easily.
Top Service, Low Rates
Nothing is more important to us than your happiness. That's why the team here at Safe Keep Storage always goes out of our way to help. Whether you need a lock for your unit or you need some packing tips, don't hesitate to ask. Despite our unparalleled service, we offer the lowest rates for self-storage units in the St. James area. Join us today!
Nearby Neighborhoods
Rolla
Dillion
Newburg
Rosati
Nearby Landmarks
Little Prairie Conservation Area
Lakeside Community
Rt. 66 Motors
Features & Amenities
Features & Amenities
Every storage feature is designed from scratch against standards forged from years of experience in the self storage industry. The result is a high quality consistent customer experience you can count on.
What Our Customers Are Saying
The other reviews aren't accurate any longer. The gate is in tact and there is a local contact to deal with. We're using this for summer storage when my son isn... Read More
The other reviews aren't accurate any longer. The gate is in tact and there is a local contact to deal with. We're using this for summer storage when my son isn't at S&T, works as expected. Not fancy, but reasonable and secure.
Christopher F