Self Storage Units: Delaware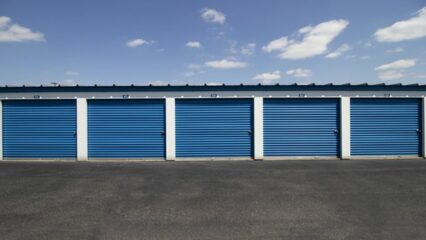 Delaware: Self-Storage Units Near You
The Storage Mall is your trusted Delaware self storage units provider! Our Townsend, Delaware self storage facility is always clean and well-maintained. With wide well-lit hallways and driveways, and a professional staff of self storage expert managers to provide the highest quality customer service, there's no place better to store your items. Plus, our facilities are equipped with security features that give you peace of mind.
Available Storage Units in Townsend Delaware
Self storage units are available in a wide range of sizes. Starting at just 25 square feet (5×5 Self Storage Unit) to over 300+ square feet (10×30 Self Storage Unit), we can help you find the right amount of space for your storage needs. In addition to convenient features like drive-up access, we offer parking for boats, RVs, and classic cars. Contact our expert staff today to learn more about the storage unit option for you or for assistance with selecting the best price for your needs!
Delaware Self-Storage Units for Vehicle Storage
If you're looking for vehicle storage in Delaware, we have the extra space that your driveway doesn't. We offer outdoor vehicle storage options that are perfect for cars, motorcycles, RVs, and other vehicles.
Affordable Prices & Great Move-In Deals
Check out move-in specials and competitive prices at each of our self storage facilities! When you rent a storage unit with a storage facility in Delaware, you can find great deals like the first month free or first month half-off.
Reserve your Self-Storage Unit Today!
Ready to reserve a self storage unit today? Give us a call or visit the facility page for the location closest to you above to secure your unit now! Our expert self storage management team is available to help answer any questions or provide additional information about the rental process.