Climate Control Self Storage Units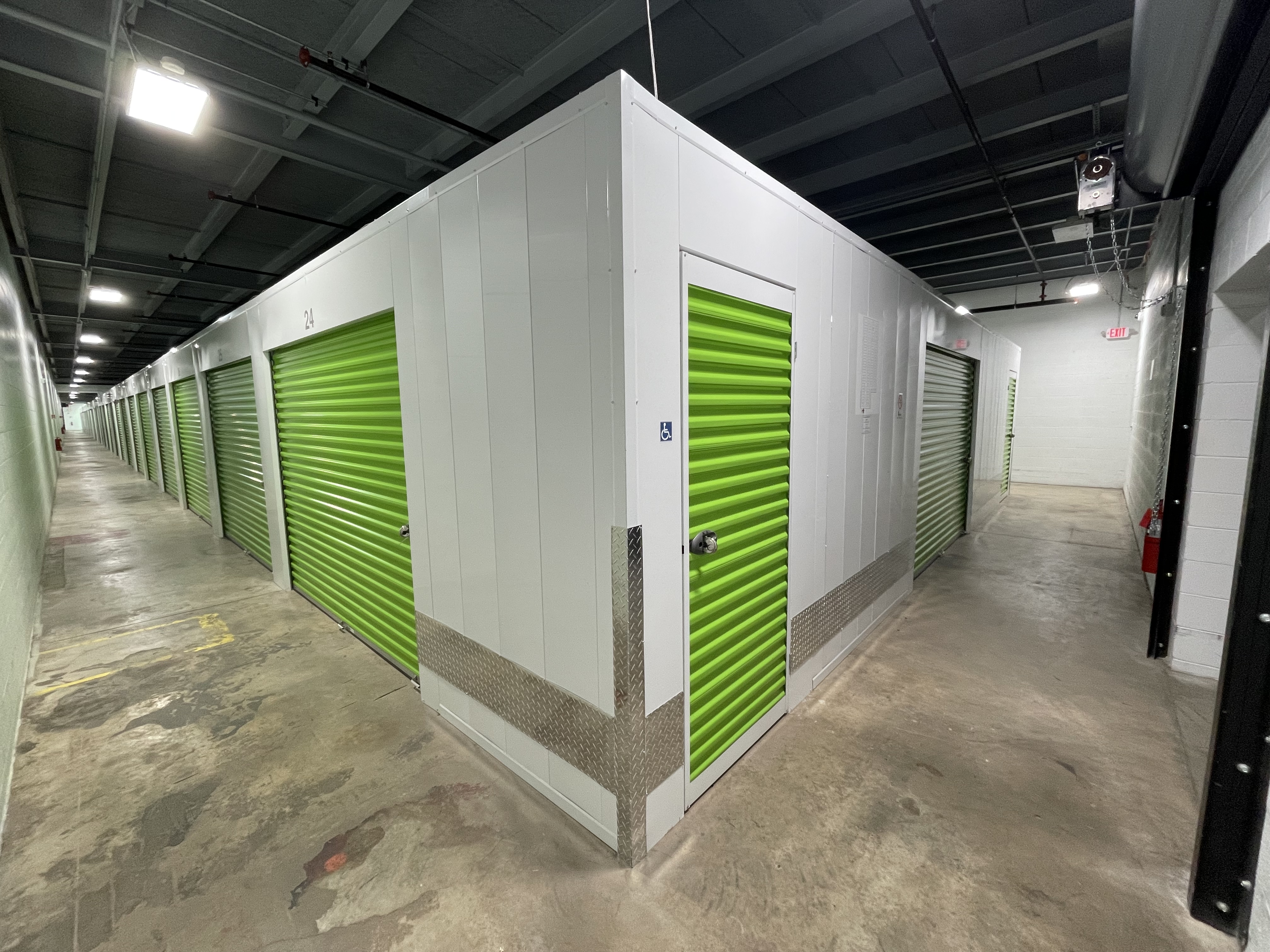 Do you need Climate-Controlled Storage?
Why is Climate-Controlled Storage Important?
Climate control in self storage facilities means that specific storage units are temperature-controlled to stay within a temperature range to protect sensitive belongings from extreme heat or cold. If you're unsure if you need climate controlled storage, here is a list of some of the basic things to consider before choosing if a climate controlled self storage unit is suitable for you.
What is Climate-Controlled Storage?
Climate control in a self storage facility means that specific storage units are temperature-controlled to stay within a particular temperature range to protect delicate belongings from extreme heat or cold. Temperature or Climate Control Self Storage Unit buildings usually have a temperature between 65 and 85°F.
The Benefits of Climate-Controlled Storage
Protection from Extreme Weather Conditions
Whether it's 100-degree heat or below-freezing cold, extreme temperature changes can severely damage sensitive items kept in a non-regulated environment. With a self storage unit that's climate-controlled, your items are better protected from these extreme conditions.
Personal Comfort & Peace of Mind
A climate-controlled self storage unit doesn't just offer protection in a controlled environment for your belongings. It also makes visiting your storage unit on hot and cold days more comfortable for you too. In addition, because most storage units with climate control are located inside a storage facility (rather than accessible outdoors, such as a drive up unit), there are additional layers of privacy and protection for your store goods.
Prevents Costly Damage to your belongings
Even though climate-controlled self storage units cost slightly more than standard self storage units, the money you'll save from replacing or repairing damaged items is invaluable. Climate control can do the following:
Keep wooden things from warping, cracking, or tearing
Prevent yellowing or degradation of leather and fabrics
Ward off mildew, mold, and pests
Reduce chances of rust, corrosion, and weakening with metal items
Protect electrical components of electronic devices
Types of Climate-Controlled Storage
This is by far the most common option and is what has been discussed throughout this page. Climate control is heated in the winter (to around 55-65 degrees) and cooled during the summer (to around 70-75 degrees). This isn't humidity control, the majority of climate-controlled units are typically located within a building structure, so the humidity level is similar to that of your home.
Air-Cooled Storage
Utilized in states where extreme heat is prominent throughout the year, air-cooled storage is where air conditioned or cold air is blown through self-storage units using water vapor. It's a highly effective way to keep storage units at a safe temperature for your belongings, but it might not be the right option if you're storing items that are sensitive to humidity, such as books, vinyl records, or even your wedding dress.
Heated Storage
In areas where extreme heat is rarely an issue but harsh winters are the norm, heated storage units are the perfect solution. This feature maintains a safe, warm environment in your storage unit when the temperature drops in your area.
Humidity-Controlled Storage
Storing delicate items that must be kept within a precise humidity range? Then humidity-controlled storage is what you're looking for. Be specific when talking to self storage facilities, to ensure that they offer humidity controlled self storage.
Items that need Climate-Controlled Storage
Electronics & Media
When storing electronics and media, take care to avoid extreme conditions altogether. Extended exposure to high humidity damages most electronics, and exposure to extreme heat or cold is not recommended. Some items that benefit from climate control include TVs, computers, gaming systems, stereos, and cameras.
Likewise, DVDs, records, blue rays, and other media are susceptible to humidity damage, and certain items can even melt in extreme heat. Things that can benefit from climate control also include cassettes, VHS tapes, photos, film reels, and negatives.
Furniture
When storing furniture, remember that wooden, leather and upholstered furniture are all at risk of damage if not kept in a controlled environment. In hot, humid weather, furniture can expand and warp or collect mold and mildew. When exposed to extreme cold, furniture can shrink and crack.
Artwork
Moisture and drastic temperature changes are the enemies of artwork. If you're in an area that experiences high humidity levels and extreme temperatures, we highly recommend climate control when storing artwork and antiques.
Books & Newspapers
When storing books and newspapers, you'll want to avoid exposure to humidity and extreme temperatures for extended amounts of time, as this can fade and warp yellow and speed up the acid deterioration process on paper-based items.
Musical Instruments
When storing musical instruments like percussion, string, or brass instrument, humidity and extreme temperatures can wreak havoc on your musical instruments.
Collectibles & antiques
Most collectible and antique items, such as artwork, coin collections, stamp collections, and more, should be kept in stable, ideal storage conditions. That's why climate control is the perfect solution for these items.
Our Current Climate-Controlled Storage Units:
New York
Illinois
Missouri
Wisconsin