Mon - Fri

9:00am - 4:00pm

Sat

9:00am - 12:00pm

Sun

Closed
Sun - Sat

7:00am - 10:00pm
Need help choosing? Try our Size Guide.
Climate & Temperature Controlled Self Storage Units & RV Storage in Lockport, NY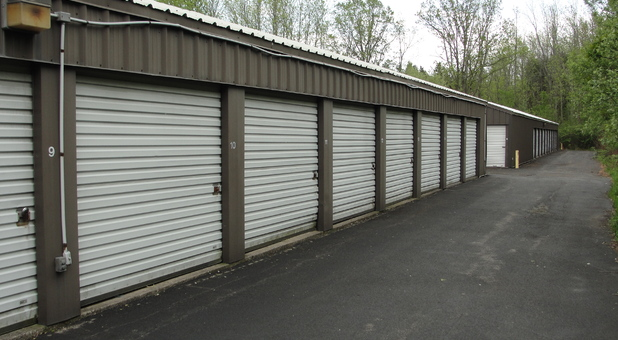 Climate Control Self Storage Units in Lockport, NY
Looking for Climate or Temperature Controlled Self Storage Units in the Lockport New York area? Our climate and tempatrue controlled facility at 6680 Lincoln Ave, in Lockport, NY., is located just a third of a mile from Butcher Shop on Lincoln Ave.
Our dedication to superior customer service is part of what makes us a popular self storage solution for the Lockport, Gasport, South Lockport, Middleport, Rapids, and Sanborn communities. Look for us on Lincoln Avenue, just west of Akron Road and down the way from Lockport High School and Skateland. Whether you're looking for self storage with 24/7 access or a facility that lets you pay your bill online, we've employed all the features you care most about!
Types of Storage Offered at This Location:
Contractor Spaces
Medical Storage
Interior units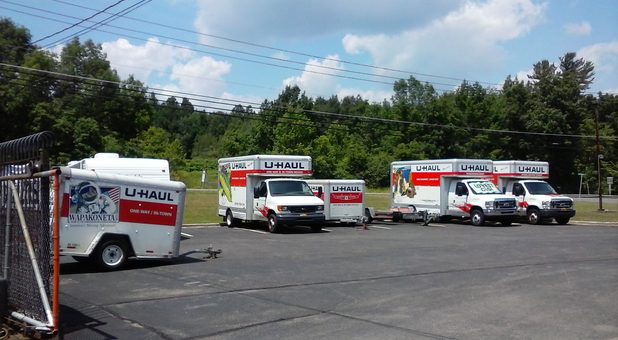 Uhaul Moving Truck Rental facility | Lockport, NY
We know that moving is stressful, so we partner with Uhaul to make sure that we have everything you need in place. Moving Trucks, Trailers and packing supplies like boxes and bubble wrap. The Storage Mall is a one-stop shop to get your move organized and wrapped up quickly. Rent a moving truck online now, or call and speak with one of our managers to reserve your truck today!
Get directions to our Lockport, NY self storage location near you.
DIRECTIONS:
Downtown Lockport, NY:
Head southwest on Market Street toward Main Street
Take a slight left onto Locust Street
Turn left onto Lincoln Avenue
In 1.3 miles, The Storage Mall will be on the right
Rapids, NY:
Head northeast on Tonawanda Creek Road toward Rapids Road
Tonawanda Creek Road turns slightly left and becomes Wisterman Road
Turn right onto Kinne Road
Turn left onto Shaffer Road
Turn left onto NY-93 W
Turn right onto Bowmiller Road
In 1.4 miles, continue onto Old Akron Road
Take a slight left onto Akron Road
Turn left onto Lincoln Avenue
The Storage Mall will be on the left
Gasport, NY:
Head west on State Street/Telegraph Road toward West Avenue
Turn right onto NY-31 W/State Route 31 W/Rochester Road
Continue to follow NY-31 W/State Route 31 W
In 3.2 miles, turn left onto Day Road
Continue onto Ernest Road
Turn right onto Lincoln Avenue Extension
Continue onto Lincoln Avenue
The Storage Mall will be on the left
Sanborn, NY:
Head north on Townline Road toward Niagara Street
Turn right onto NY-31 E/State Route 31 E
In 8.4 miles, turn right onto NY-93 E
Turn left onto State Road
Turn right onto Summit Street
Continue onto Lincoln Drive
Turn left onto Lincoln Avenue
The Storage Mall will be on the right
Tempature & Climate Control Self Storage Units in Lockport NY:
The Storage Mall is your destination for affordable and convenient self storage units, as well as temperature & climate control storage units, RV parking, UHAUL Truck rental, and many other convenient products to make your moving and storage need easy and close to home. Our ground-floor, interior units are easily accessible and safe from the elements. Looking for something a little more efficient? Ask us about our drive-up accessible spaces! Our friendly manager on-site will be sure to answer any questions needed about your storage size, access to your unit, and more. With surveillance cameras, 24/7 video recording, and well-lit premises, you can have peace of mind when storing your valuable items with us.
No matter the weather, you will be able to access your unit or storage space using your keypad access at the electronic gate. Loading carts and dollies are available for use at the interior building entrances to assist you with moving and unloading.
Don't forget that we're the premier destination for vehicle storage. Whether you need to park your car, boat, RV, oversized truck, or tractor-trailer, we can happily accommodate you. Speaking of trucks, did you know that we rent out moving trucks right here in our office?
Amenities
You deserve the best, and at The Storage Mall locations, we strive to make sure you always have the best amenities that the Self Storage Industry has to offer, Including:
Security Cameras
Personal Gate Code Access
Boxes and Moving supplies for ease of purchase
24/7 Access Hours
Wide Drive Isles to accommodate larger vehicles
On-site office
Online bill payment
Pest Control
Clean interior and exterior buildings
Well-lit interior halls and perimeter lights
Climate Control Self Storage Units in Niagara Falls, NY
What is climate control, and why do you need it? Great question!
Climate control self storage units offer an additional layer of protection for your most valuable belongings. Do you plan on storing antiques, furniture, photos, vinyl records, a wedding dress, or anything you might be devastated about if they are damaged in the changing seasons? Then climate control might be the perfect option for you!
Let us help you get started right away – contact us today!'
BILL PAYMENT OPTIONS:
Easily sign up for our online bill pay and automated monthly payments. We also accept credit cards, cash, and checks. Free WiFi on-premise.
OPTIONS FOR PAYING YOUR BILL
–Online: You can pay online through our website. Please click the "Make A Payment" button at the top of the page to complete your payment. If you do not have an account created yet, you will need to contact the office during normal business hours to get your account ID number. Follow the steps on screen to set up your account.
–Property Manager: You can get in touch with a manager during normal business hours and give a card number to them over the phone.
–Auto Pay: You can sign up for automatic payments at the beginning of each month. Please contact your property manager or log into your online account to find out more about this feature.
–Mail: You can pay by check or money order and mail it to the Lockport payment box. The mailing address is 6680 Lincoln Avenue, Lockport, NY 14094. –In Person: You can pay by check or credit card in person at the Lockport office during normal office hours or place it in the drop box at the office.
Features & Amenities
Every storage feature is designed from scratch against standards forged from years of experience in the self storage industry. The result is a high quality consistent customer experience you can count on.
What Our Customers Are Saying
Great experience with the location. The girl who works the desk is very kind and accommodating. Highly recommend.
Hwerd
I used The Storage Mall to store my things until I could move into my apartment. It was a reasonable rate I could afford, the unit was clean and when I needed ... Read More
I used The Storage Mall to store my things until I could move into my apartment. It was a reasonable rate I could afford, the unit was clean and when I needed to move, a U-Haul was available on the premises. The front office was great! I recommend it to whoever needs it.
Alison Benker
Cannot recommend the storage mall enough! The truck was amazing and well taken care of and maintained. I will definitely be using them again.
Michael Hermann
Good and cheap place to store your things
Angie Barlow
Weather they're inside or not, service is great!
Noemi Garcia
Nice clean unit. Spencer the property manager was extremely helpful.
Aaron Schifferle
Great service and awesome guy always in there , steve helps any way he can .
Joshua Ferguson