Best RV Vacation Spots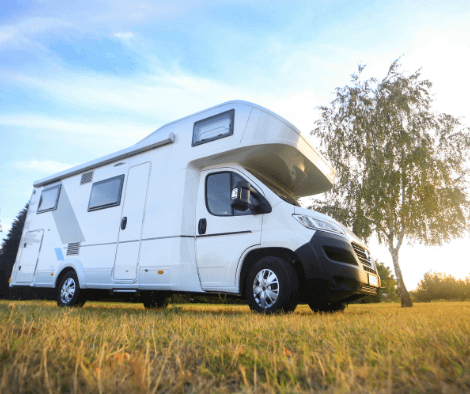 Top 5 RV road trips for Fall
The best RV vacation spots can be difficult to figure out. The Storage Mall has you covered and we packed everything you could want to know for the 5 best RV Road Trips across America! See some of the most stunning natural wonders in America on these RV journeys. The views will be worth it and there is no better time than on the open road!
The Rocky Mountains
Up or Down the East Coast
Around the Gulf Coast of Mexico
Route 66 (Of Course!)
Rocky Mountain Road Trip
Sawtooth National Forest –
With its sights, sounds, and ambiance, Colorado is one of the most engaging states to explore in the United States. Whether you're driving a motorhome or RV, there's no better way to see it than from inside your own vehicle. Rocky Mountain RV routes provide unrivaled scenery and adventure along the way and Sawtooth National Forest.
Yellowstone National Park –
You could spend weeks stuck in traffic driving through Yellowstone National Park! But with those views, maybe that wouldn't be the worst thing to see out your RV window. Learn about the famous geyser Old Faithful, go camping in the backcountry, and glimpse black bears, grizzly bears, and buffalo. BUT, Make a reservation ahead of time no matter what you want to do or plan, RV parking sites fill up fast.
Grand Teton National Park –
At Grand Teton National Park, you can enjoy your favorite activities like hiking among alpine glaciers, boating down Snake River, cross-country skiing, and more! If you want to see even more of Wyoming's spectacular scenery after you leave, head west to Shoshone National Forest for camping, hiking, and picnicking
Medicine Bow-Routt National Forests –
You'll be spending a lot of time in your RV as you travel between Wyoming and Colorado locations, but you'll eventually arrive in Medicine Bow-Chiquendale National Forests. This is a great location for outdoor activities such as mountain biking, ice fishing, skiing, snowboarding, and horseback riding across both states.
Rocky Mountain National Park –
Adventure seekers should climb up 12,000 feet on Trail Ridge Road to see the magnificent views and remember to gaze up at the crystal skies while exploring Rocky Mountain National Park. This is another halt where you could spend weeks in the woods, so take a break from your RV and rest for a while! You may also make a brief supply trip to Estes Park. And if you're in Estes Park and want a bite to eat, Mountain Home Cafe or The Grubsteak Restaurant are two good options.
White River National Forest –

The beautiful scenery of the Rockies, delightful fishing, bird-watching opportunities, and more! Take in the spectacular views of the Rockies, enjoy some fishing, go bird viewing, and more! Visit neighboring Aspen or Breckenridge for skiing and snowboarding if you want to see more of the Rockies.
East Coast Road Trip
For the next best RV road trips in the USA we need to head to the East Coast! Add the Northeast Atlantic to your itinerary—particularly if you want to visit in the fall! New England is home to beautiful lighthouses, charming seaside villages, and plenty of Colonial charm.
Bar Harbor, ME
The beautiful views of Bar Harbor are well-known! Spend some time exploring the mountains and coastline at Acadia National Park after camping at Bar Harbor Campground. After you've trekked, biked, and rock climbed to your heart's content, go into town for delectable seafood at C-Ray Lobster or La Bella Vita.
Bristol, ME –
The quiet New England village of Bristol, Maine, is made up of the historic villages of Bristol Mills, Chamberlain, New Harbor, Pemaquid, and Round Pond. For stunning views of the Gulf of Maine, visit the lighthouse at Pemaquid Point. Lake Pemaquid Campground is located near a lovely beach where you may swim and relax in the sun.
Cape Cod, MA –
Take in the breathtaking views of the Massachusetts coast as you drive down it in your RV. On your stop, you'll discover a plethora of sandy beaches, golf courses, and seaside restaurants to explore. Chappin Memorial Beach offers visitors a chance to dip their toes in the water. The Whydah Pirate Museum recounts the sinking of a pirate ship. Visit all of Cape Cod's 14 lighthouses! Or discover the island inside the sunken treasure at the Whydah Pirate Museum. Visit all of Cape Cod's lighthouses, or explore all of New England!
Mystic, CT–
The historic town of Mystic is located near the Connecticut-Rhode Island border and is packed with history, stunning vistas, and delicious cuisine. Check out the Charles W. Morgan, the world's last wooden whaleship, at Mystic Seaport. Visit Peace Nature Sanctuary for some hiking or bird-watching. S&P Oyster Company serves traditional seafood done the New England way. But the best thing we think you should try… A slice of pizza from Mystic Pizza, and yes it's the one in the movie!
Catskill, NY –
Just outside of Saugerties, New York, on the banks of the Hudson River, is Catskill City, a city with all types of outdoor activities. Visit Dutchman's Landing Park for boating, picnics, and beautiful views of the Hudson River. Continue across the river to Rogers Island for fishing, trapping, and wildlife watching. Be sure to take a hike up Overlook Mountain for stunning views of the Catskill Mountains. Rochester, NY- In Rochester you can tour the George Eastman Museum, stroll through Highland Park, or explore the Genesee Riverway Trail.
Gulf Coast Road Trip
It's difficult to fathom a vacation that doesn't include a trip along the hot, sunny Gulf Coast. A Gulf Coast road trip is ideal for a family-friendly summer holiday or an energetic spring break, whether you're interested in RVing near Disney World or swimming in the sea check out this selection of great RV vacation spots.
Corpus Christi, TX –
Take the RV drive down Route 43 through beach after beach. Some are more spectacular than others. The city of Corpus Christi offers shopping and dining options that won't disappoint, including Bella Luna, the Republic of Texas Bar & Grill, or La Playa. Padre Island National Seashore has surfing, swimming, camping, and exploring the lagoon opportunities. Learn about the USS Lexington's history on board. Spend some time with marine life at Texas State Aquarium.
Houston, TX
Houston we have a problem… Actually, it might possibly be the complete opposite. With all of the things to do in Houston, you may want to extend your stay just to get it all done! The city of Houston serves as a fantastic home base for your vacation. Enjoy the many sights and activities on offers, such as the Space Center, Houston Zoo, Museum of Fine Arts, and Battleship Texas State Historic Site. Take advantage of one of the numerous beaches within 30 minutes drive from Downtown Houston. Armando's is also worth a visit.
Kisatchie National Forest –
Getting tired of the beach yet? Yea, us either, but what is the point of an RV if you don't take it out into the wilderness? Take a trip into Louisiana's Kisatchie National Forest to enjoy some time in the woods. Set up camp and spend a few days hiking, cycling, horseback riding, canoeing, and other outdoor activities! If you want something new, visit Alexandria!
Biloxi, MS –
Not only can you hit the beach and swim in the chilly Gulf of Mexico waters, but there's plenty to do in Biloxi itself. Visit the Maritime & Seafood Industry Museum for information on sailing, hurricanes, and fish. Try your luck at Beau Rivage Casino. Take in the stunning views at Biloxi Lighthouse. The Reef, Tasty Tails, and Taranto's Crawfish are all local restaurants that offer some of the best seafood and Cajun cuisine in Biloxi.
Panama City Beach –
Panama City Beach is ideal for spring breakers and families alike since it offers beautiful weather throughout the year. Snorkeling, diving, or swimming with dolphins are all good options. For thrilling rides and arcade games, visit Cobra Adventure Park. At Ripley's Believe It or Not! Museum, see curiosities that will make you question your own eyes!
Orlando, FL –
This city doesn't need an introduction, does it? Orlando is a fantastic beginning or end point for any RV trip! You may spend several days at theme parks alone at Disney World, Universal Studios, The Wizarding World of Harry Potter, and SeaWorld. Alternatively, go north to the Ocala National Forest to camp, fish, kayak, and make s'mores around the campfire!
Route 66 Road Trip
When you think of heading out on the open road with your RV, you probably think of Route 66. Route 66 offers amazing sight seeing opportunities and HAD to be included on the best RV vacation spots! This route travel destination is renowned as the greatest road trip in the United States because of its diversity of terrain, climates, and activities, which makes frequent appearances in pop culture. This long-distance cross-country RV journey begins in Illinois and finishes in Los Angeles at the San a Monica Pier.
Chicago, IL –
You can't afford to miss out on Chicago! Take a photo of "The Bean" in Millennium Park. At Giordano's, try their deep-dish pizza. Take a tour of the brewery at the Goose Island taproom. Visit Navy Pier for rides and other attractions. The shops and unique eateries on the Magnificent Mile are all unique and something that you shouldn't miss!
Springfield, IL –
There are several activities to do in Springfield with the entire family. While the Route 66 drive is not well-known for its nature stops, USA Today suggests hiking at Interurban Trail or Wabash Trail. Are your bikes equipped with trailers? Go cycling on Lost Bridge Trail while you're in town. The Lincoln Tomb and Abraham Lincoln Presidential Library & Museum.
St. Louis, MO –
The Gateway Arch is a must-see while visiting St. Louis! Do you want to go on an adventure? Take a ride over the iconic Gateway Arch in downtown Saint Louis, Missouri. Don't forget your camera! Visit the lovely Missouri Botanical Garden if you'd like some peace and quiet outdoors. Alternatively, if you need something to drink, take a trip to the Anheuser-Busch Brewery and pick up a pack of your favorite beer for later!
Springfield, MO –
That's correct. It's another stop in Springfield—this time in Missouri! At Fantastic Caverns, you may explore deep caverns. Visit the flowers at Springfield Botanical Gardens. Try some fantastic cuisine from top restaurants such as City Butcher & Barbecue, Bubba's BBQ, and Whole Hog Cafe. Or stop by the Route 66 Car Museum to learn more about "the Main Street of America."
Oklahoma City, OK –
If you're planning a trip to Oklahoma City, make a point of paying a visit to Bricktown! This entertainment district in OKC's downtown offers all you need—shopping, dining, and nightlife! Other activities worth seeing on this portion of your RV journey are the National Cowboy & Western Heritage Museum, Oklahoma City Zoo, & Frontier City.
Amarillo, TX –
When you travel down Route 66 in Amarillo, New Mexico, get another stamp on your Route 66 passport. Cruise through the Route 66 Historic District in Amarillo and make a pit stop to check out the Jack Sisemore Traveland RV Museum. Of course, no trip to Amarillo would be complete without a visit to Cadillac Ranch.
Tucumcari, NM –
The "Heart of the Mother Road" is located in Tucumcari, which is just two hours from Albuquerque. The city's motto is "Welcome to Tucumcari," and it's certainly true. This entrance point to the desert is jam-packed with restaurants, museums, and 1950s neon sign nostalgia! At Del's Restaurant, you will get the world's best Ribeye (in our opinion). At the Tucumcari Historical Museum and Mesalands Dinosaur Museum & Natural Sciences Laboratory, learn about the town's history. Then head out on your trip by staying at Mountain Road RV Park for the night.
Albuquerque, NM –
The Route 66 RV Resort in Albuquerque has excellent facilities like dog parks, sand volleyball courts, a swimming pool, and more to make your stop more pleasant. Are you in need of some excitement? Visit the Route 66 Casino Hotel, book a hot air balloon ride, examine prehistoric carvings at Petroglyph National Monument, or spend the day touring filming sites for popular shows like Breaking Bad and Better Call Saul.
Flagstaff, AZ –
Make a pit stop on your RV journey in the Cocali n Forest at Flagstaff, Arizona! Visitors to this Arizona city may engage in a variety of outdoor activities while enjoying the breathtaking vistas. Take a ranger-led tour to see unusual rock formations like Bell Rock and Courthouse Butte, or explore Lava River Cave. Visit Lowell Observatory to glimpse distant stars and nebulae. Alternatively, go for craft beers at Flagstaff Brewing Company in town.
Grand Canyon National Park –
What is a Route 66 RV trip without a visit to the Grand Canyon? On your road trip, you'll discover countless cacti, stunning gorges, hiking and horseback riding opportunities, and more than 2,000 species of birds. If you want to overnight in the park, consider Mather Campground. Here you may watch the breathtaking sunset and sunrise over the canyon before continuing on your journey!
Kingman, AZ –
It's time to put on your poodle skirt and enjoy an old-fashioned milkshake at Mr D'z Route 66 Diner once you've reached the city of Kingman. Are you looking for a drink with a little more bite? Visit Desert Diamond Distillery for a tour of the distillery and some rum tasting.
Barstow, CA –
California has a lot of things to see and do while traveling in an RV! Barstow is the perfect pit stop if you're heading from Arizona to California! Stop by the Mojave National Preserve in Barstow for some sand dunes and wildflowers! Learn more about America's historic Main Street at the Route 66 "Mother Road Museum."
Los Angeles, CA –
Make the most of your Route 66 journey with a detour to Los Angeles! The weather is lovely all year, and there's plenty to do in LA. Visit Santa Monica Beach and El Matador Beach. Make your itinerary a classic one, with a couple of must-see attractions such as the Hollywood Sign, Griffith Observatory, and the Walk of Fame. Alternatively, go to Anaheim for a day at Disneyland!
Storing your RV after your adventures
We know how much fun it is to take long road trips across the USA, but there really isn't anything better than driving into your hometown after time away. The real problem is what to do with the RV all winter after your visits to some of the best RV vacation spots! Storage Mall offers the perfect RV Parking solution for your Camper, 5th wheel, or winnebago. Rent online before you leave so that your adventure bus always has a place to call home too!
More From The Storage Mall