Things to Know Before Moving to Amsterdam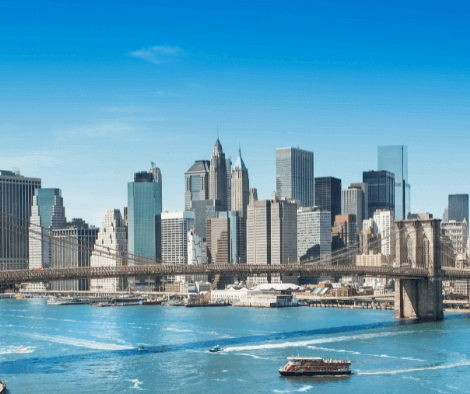 Moving to: Amsterdam, New York
If you're considering moving to Amsterdam, NY, you should know a few things before making the leap. This charming small town in upstate New York has a lot to offer its residents, from beautiful scenery and a thriving arts community to excellent schools and a low cost of living. Here are 10 things you need to know before moving to Amsterdam!
Where To Live In Amsterdam
There are a few different neighborhoods that you can choose from when you move to Amsterdam. The downtown area is perfect for you if you're looking for a historic district with beautiful architecture. Check out the suburbs on the outskirts of town for a more modern feel. Ready to be close to all the action? An apartment or condo in the city center is the best choice for you!
Cost of Living
The cost of living in here is quite reasonable, especially compared to other New York State cities. You can expect to pay around $800 for a one-bedroom apartment in the city center, and utilities will run you about $100 per month. Of course, your costs will be even lower if you choose to live in a more rural area outside of town. However, no matter where you choose to live, you'll find that the cost of living in Amsterdam is quite affordable. Remember that these figures aren't fixed because the cost of living can always change depending upon the current economic conditions.
Weather
If you're moving from a warmer climate, then you'll need to prepare for some cold winters. The average temperature in January is around 22 degrees Fahrenheit, so make sure you have a good coat and some warm boots. However, the summers are lovely, with temperatures averaging in the low 80s. And no matter what time of year it is, you'll always enjoy Amsterdam's beautiful scenery.
Education
If you have children, then you'll be happy to know that Amsterdam has excellent schools. The district offers both public and private options, so you can choose the one that best suits your child's needs. And if you're looking for higher education, SUNY Cobleskill is just a short drive away. You'll also find that there are plenty of opportunities for adult education in Amsterdam, so you can always continue learning even after you've settled down. Several community colleges and adult education centers offer courses on everything from cooking to art.
Transportation
Amsterdam is a small town, so getting around is quite easy. You can walk to most places within the city center, and a reliable public bus system is also available. You can always take the Amtrak train from Amsterdam station if you need to travel further. And if you're moving here with a car, you'll be happy to know plenty of parking options. You can find both street parking and parking garages throughout the city. It is important to note that Amsterdam has a few one-way streets, so you'll need to pay attention to the signs while driving.
Crime Rate
Amsterdam is a safe place to call home. The crime rate is quite low, and you can feel secure walking around at night. However, as with any city, it's always important to be aware of your surroundings and take precautions when necessary. Law enforcement is also very active in Amsterdam, so you can rest assured that help is always nearby if you need it. They also offer a free property check program to help keep your home safe while you're away on vacation.
Amsterdam's History
New York City is one of the most iconic cities in the world, and it has a long and storied history. One of the city's most important early influences was Amsterdam, which was one of the first Dutch settlements in the New World. The Dutch presence in New York dates back to the early 1600s when the Dutch West India Company established a trading post on Manhattan Island. Over the next few decades, Amsterdam grew into a thriving metropolis with a thriving economy based on trade and shipbuilding. Amsterdam also played an important role in the American Revolution; many of the city's residents were Patriots, and it was from Amsterdam that George Washington dispatched a letter to the Continental Congress calling for independence from Britain. Today, traces of Amsterdam's history can still be seen in New York City; street names like Broad Street and Wall Street are reminders of the city's Dutch roots. For anyone interested in early American history, Amsterdam is definitely worth a visit.
Amsterdam's Culture
Amsterdam's New York culture has been shaped by the city's history, geography, and demographics. Amsterdam was founded as a Dutch colony in 1626 and remained under Dutch control until the British took over the colony in 1664. Since then, Amsterdam has been an important center of trade and commerce and a gateway for European immigrants to the United States. As a result, the city has always had a cosmopolitan character. Today, Amsterdam is home to a diverse population of Dutch, Flemish, German, Irish, Italian, Polish, Puerto Rican, and Dominican descent. This diversity is reflected in the city's culture, which includes many different traditions and customs. Amsterdam is also known for its vibrant nightlife and its thriving arts scene. In recent years, the city has become an increasingly popular tourist destination for visitors worldwide.
Amsterdam's Economy
Amsterdam's economy is based on a variety of industries, including manufacturing, healthcare, education, and tourism. The city is home to several large hospitals and medical centers, as well as a number of colleges and universities. Amsterdam's manufacturing sector is centered around the production of textiles, electronics, and chemicals. The city also has a thriving tourism industry, and many visitors come to Amsterdam to see its historic landmarks and tour its museums. In recent years, Amsterdam has also become a popular destination for business travelers.
Self Storage Units for Your Move to Amsterdam
If you're moving to Amsterdam, or if you're already a resident, and you need a place to store your belongings, Extra Space Storage has several convenient storage facilities located throughout the city. We can help you find the perfect storage unit for your needs, and we offer a wide range of amenities to make your experience with us as smooth and hassle-free as possible. Contact us today to reserve a storage unit in Amsterdam!
Moving to Amsterdam can be a great decision for many people. The city has a rich history, a diverse culture, and a thriving economy. There are also plenty of self-storage units available in Amsterdam, so you can easily find a place, such as The Storage Mall to store your belongings.
More From The Storage Mall