Sun - Sat

Rent Online 24/7
Sun - Sat

6:00am - 10:00pm
Need help choosing? Try our Size Guide.
Self Storage Units at 710 E. Main Street, Carbondale, IL. | Carbondale Self Storage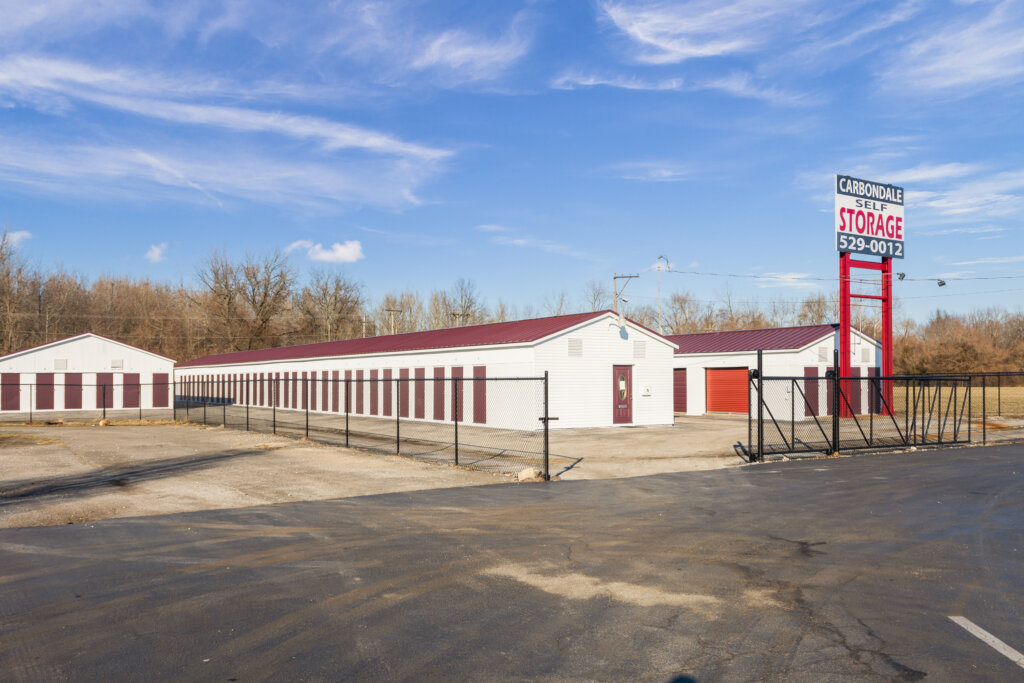 Searching for "Self Storage Units Near Me"
If you've been looking for Self Storage Units near your home in Carbondale, IL., then we are your neighborhood storage provider! Located at 710 E. Main St. in Carbondale, we are directly behind Hanun Chinese Restaurant and America's Best Value Inn and Suites.
Types of Storage Offered at This Location:
Self Storage Unit Amenities
You deserve the best, and at Carbondale Self Storage on E. Main St. we strive to make sure you always have the best amenities that the Self Storage Industry has to offer, Including:
Security Cameras
Personal Gate Code Access
Generous access hours: 6 am-10 pm
Wide Drive Isles to accommodate larger vehicles
Online bill payment
Pest Control
Clean interior and exterior buildings
Well-lit interior halls and perimeter lights
Cheap Self Storage Units in Carbondale, IL. – E. Main St.
We understand the value of a dollar, working hard, and caring for our families and their needs. That's why we strive to have the best price for the value when renting a self storage unit. NOT all self storage units or facilities are made equal, we encourage you to look around at the local competitors, and we know that you will return to Carbondale Self Storage – E. Main St. to store your valuable memories and possessions with us! We work hard to make sure that you always feel safe on the property, the facility is cleaned and maintained regularly, and we have self storage experts on staff to help assist you with your questions and needs.
Features & Amenities
Every storage feature is designed from scratch against standards forged from years of experience in the self storage industry. The result is a high quality consistent customer experience you can count on.
Have a Question?
Carbondale Self Storage on E. Main St. wants to ensure your belongings are treated with care. We require insurance through your personal homeowner's insurance or select Storsmart tenant insurance offered through our office.
It's easy to rent a unit with Carbondale Self Storage, and it only takes a few minutes to get you set up. Our staff can even do it over the phone to make things easier for you. You will need to sign a lease to rent a unit; however, all of our leases are month-to-month, and you can vacate your storage unit at any time without risking a penalty or fees.
If you are unsure what size storage unit you may need we can help! Call today and our self storage expert management team can assist you in choosing the perfect unit for you!
We have ensured to secure our facility with perimeter fencing, surveillance cameras, keypad entry, well-lit drive aisles, and units, and on-site management to keep your belongings safe.
Drive-up units are our specialty! You can park right next to your unit for easy loading and unloading. With easy-to-maneuver drive aisles, you will have an easy time driving around our facility.