Mon

Rent Online 24/7

Tue

Rent Online 24/7

Wed

Rent Online 24/7

Thu

Rent Online 24/7

Fri

Rent Online 24/7

Sat

Rent Online 24/7
Need help choosing? Try our Size Guide.

Didn't find your unit? Try these nearby locations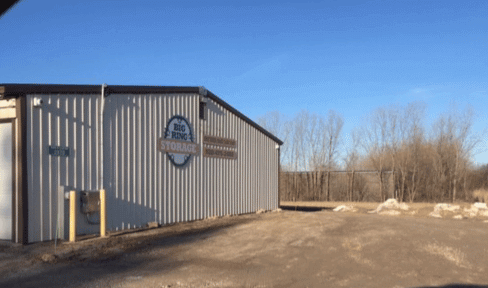 Self Storage Units in Neenah WI. at 2870 Countuy Rd II | Big Ring Storage
Looking for "Self Storage Units Near Me"?
Big Ring Storage is a family owned and operated business serving Appleton, Wisconsin and the surrounding Fox Cities. Big Ring Storage was founded in spring 2016 as a restoration project of a run-down industrial building with an adjoining piece of vacant land.
After years of seeing this site, we took on an opportunity to rehab the building and develop the land. Our flexible storage options currently consist of 75,000 square feet of modern warehouse and industrial space, plus over 350 storage units.
We have a flexible site with a variety of size options, making Big Ring Storage the best fit for your storage needs.
Neenah's storage units are located at 2870 County Rd II just east of Highway 76, near Ridgeway Country Club, The Wood Shed Bar and Grill and Headliners Bar & Grill.
INFO & SIZES
220 sq ft
10′ x 22′
Midsize SUVs
Cars
Small boats/trailers
Motorcycles
Seasonal furniture or equipment
Extra storage for 1-2 bedroom homes
Features & Amenities
Every storage feature is designed from scratch against standards forged from years of experience in the self storage industry. The result is a high quality consistent customer experience you can count on.
What Our Customers Are Saying